After our day out last week for the Diploma Summer School, we spent three days in the studio, enjoying historical quilts and getting frustrated with mathematical sequences and progressions! Lesley, a reader of this blog, asked about books on British Quilt History and as this is something we have just been doing, I have all the information to hand for a blog post. This is not a definitive list of books on British Quilt History, just ones I have in my collection and which I have found useful.
This is the book I refer to the most. Well written and researched, with many images. Something strange is happening with my images, so either you are seeing this book twice or not at all! Apologies. It is Janet Rae's The Quilts of the British Isles in case it is not showing up.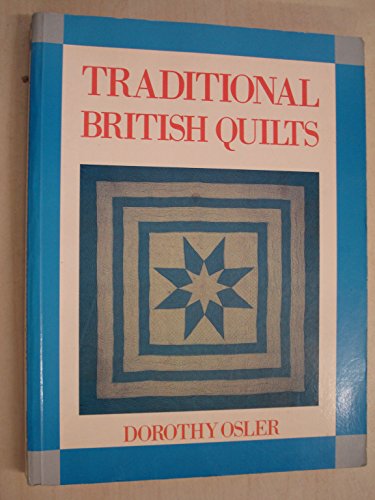 Not a recent book, but for me, the one where all the interest in the history of British Quilting kind of started from. Since it was written, much more research has been undertaken and more information has been discovered, but still a great starting point.
Part of the Shire Library series of short books, primarily on subjects you never imagined anyone would write about! A good short introduction, written by the curator of the Quilters' Guild Collection
A great exhibition and a lovely catalogue, with large full colour photos and lots of essays written by different people, with different views and approaches.

Another good exhibition and related catalogue
The journal of the British Quilt Study Group of the Quilters' Guild, published annually contains papers presented at its conference on a wide variety of quilting matters past and present.
This book is titled, you just can't see it on the cover! It is Making Connections by Janet Rae and Dinah Travis, all about the history of log cabin quilts
At the less scholarly end, the relatively new magazine Today's Quilter has had a couple of supplements about different aspects of British quilt history over the past year, often abridged from books.
Most of these books are available on Amazon. A word of warning: the prices on Amazon can be a little bit bizarre as some of these books are out of print and don't get offered on Amazon often. You should be able to pick them up second hand for under £10 each.
A book that I don't have, but which I would like to own as it is very informative:
And finally, coming out later this month, so I haven't read it, but I do have it on order:
Jan has written a number of books on British quilting, and I know she has put a considerable amount of research into this, her latest title. I can't wait to get my hands on it.
Which books have I missed or that you find informative? Are there any gaps in the documentation of British quilting history that you think need to be addressed?